If you are planning a vacation in the Aloha State, then you have come to the right place!
Nothing beats that feeling of anticipation leading up to a vacation. Is there anything more exciting than envisioning yourself strolling on a white sand beach, hiking to a hidden waterfall, discovering sensational food, or immersing yourself in a new culture? Research shows that having a trip to look forward to can make us just as happy as actually experiencing it! That's why we are creating an all-encompassing, stress-free platform to make planning your idyllic getaway part of the fun. Let us help you kickstart that vacation-induced bliss from the moment you begin planning your travels.
Whether you've already booked flights or you're just looking for inspiration, Lauraloha Travel is here to fuel your vacation daydreams and help you check everything off your Oahu bucket list. Our #1 priority is sharing engaging and informative travel resources packed with cultural insight, must-see spots, hidden gems, make-or-break tips, and more. Our resources will show you everything the island of Oahu has to offer while simultaneously honoring Hawaiian values to help you travel mindfully. I can't stress enough how much more you'll get out of your experience when you have a deeper understanding and respect for the amazing places and sights you're going to see. Being able to form a connection with the culture will profoundly impact your experience and the memories you'll hold onto for a lifetime.
Mahalo for letting Lauraloha Travel be a part of your experience. The best is yet to come! In the meantime, feel free to reach out with any questions, comments, or suggestions.
"Laur" behind Lauraloha Travel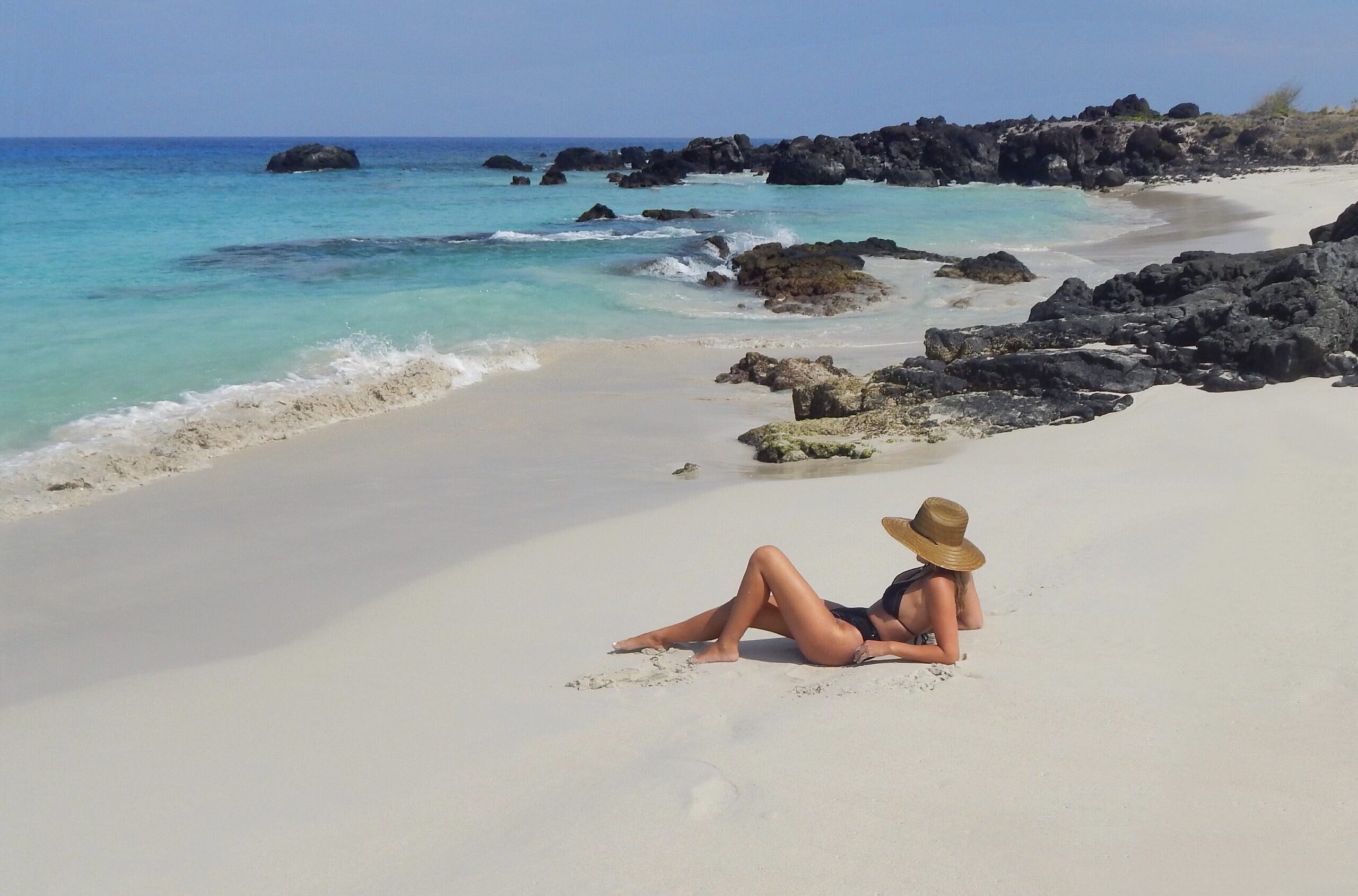 Aloha! I'm Lauren aka "Laur", the Hawaii-fanatic behind this travel blog! If you're reading this, I first just want to say how much it means to me that you're here. Thank you so, so much for your support! 
To say I'm obsessed with Hawaii is an understatement. My life was forever changed the moment I stepped foot on Oahu for the first time in 2014 as an ocean-obsessed 18-year-old, traveling solo to spend a summer semester at Hawai'i Pacific University. I had no idea a trip meant to be a simple change of scenery would quickly turn into a full-on love affair with the islands of Hawaii. I became hopelessly enamored with the aloha spirit and have been fascinated by Hawaiian culture and history ever since. (The gorgeous scenery miiight have influenced my obsession a bit too 😉)
Since that first visit, I have spent as much time as possible on Oahu, meticulously planning each trip so I don't waste a single second of precious island time! I've spent countless hours planning my trips, so I know how overwhelming it can be when you begin searching for things to do and are met with thousands of results. It is A LOT of work to pore over multiple sources and make an actual plan out of all the information out there. That's why after 6+ years of combing through every guide out there to make my own trips as amazing as possible, I realized I had an opportunity to turn my knowledge and personal experiences into a one-stop platform to help others plan their own memorable and meaningful Hawaiian getaways. 
I'm so excited to see where Lauraloha takes you and I'm endlessly thankful for the opportunity to help you explore and embrace the most wonderful place on Earth—Hawai'i!
Some of my Oahu favorites: