Waimea Valley is a world-class botanical garden featuring a beautiful waterfall that cascades down into a 30-ft deep pond you can swim in! You'll gain an appreciation for native Hawaiian flora as you meander a paved path surrounded by lush tropical greens and bright, colorful flowers. Waimea Valley also offers various authentic cultural sites to explore during your visit.
Waimea Valley Botanical Garden
The botanical garden boasts a collection that includes more than 5,000 unique plants from Hawai'i and around the world. Most of the species are labeled with engraved identification signs to help visitors learn more about plants. For more information about the types of plants you will see, check out Waimea Valley's website.
There is nothing quite like the fresh air smell of a warm rainforest, especially if it just drizzled! The earthy, tropical Hawaiian air is unlike anything else and is something I always point out to friends and family when I recommend they visit Waimea Valley!
Waimea Valley is a wahi pana (storied place) deeply rooted in Hawaiian history and culture. Waimea Valley is Oahu's last intact ahupua'a (traditional Hawaiian land region) that extends from the mountains to the ocean. What makes this botanical garden special compared to the others located on Oahu is the opportunity to see the authentic Hawaiian cultural sites set up along the trail.
As you journey mauka (inland towards the mountain), you'll see a Hawaiian games site, agricultural terraces, Kauhale (a replication of a traditional Hawaiian living site for chiefs and priests), and more.
There are many beautiful stone staircases tucked into lush jungle foliage that make perfect photo spots! You're guaranteed to take some stunning pictures during your visit.
Waimea Valley's biggest draw is Waimea Falls, a 45-foot high wailele (waterfall) located at the end of the beautiful paved trail. It takes about 30 minutes to reach Waimea Falls (also known as Waihi Falls), making it one of the most easily accessible waterfalls on the island of Oahu!
The waterfall empties into a 30-feet deep pond that you can swim in during your visit. It is an unforgettable experience getting up close to the mighty falls! The water is usually brisk, but it is incredibly refreshing after walking through the garden on a hot day.
Waimea Valley requires swimmers to wear lifejackets in the pond, but there is no additional fee to swim or borrow a life jacket. There is a lifeguard on duty who will check you in and explain any rules or safety info.
Waimea Falls is an excellent option for families with young kids since it is the safest way to swim in a Hawaiian waterfall on Oahu without completing an intermediate hike.
Keep in mind that the opportunity to enter the falls depends on the swimming conditions. You can check on the waterfall swimming status before your visit by calling (808) 638-7766. If you happen to visit on a day when swimming is not allowed, you can return to Waimea Valley for free within ten days of your initial visit to get a chance to take a dip!
What to wear:
Wear or bring a swimsuit if you are planning to take a dip in Waimea Falls!
I recommend wearing shoes you are comfortable walking in! I've worn slippers (flip flops) and didn't have any issues. Waimea Valley suggests wearing water shoes (reef shoes) if you plan to go for a swim since you may encounter some jagged and slippery rocks. I've gone into the water barefoot, but it is definitely challenging to walk on the slippery rocks when entering the pond.
What to bring:
Sunscreen and maybe a hat for extra shade

Water (but there are water stations along the trail and places to purchase bottled water if you do not bring your own)

Camera / Waterproof Camera

Mosquito repellant

Rain jacket and/or umbrella if you hate getting caught in the rain. It rains almost every day in Hawaii (even if just for a few minutes)

Wear or bring a swimsuit if you are planning to swim in the waterfall

Towel(s)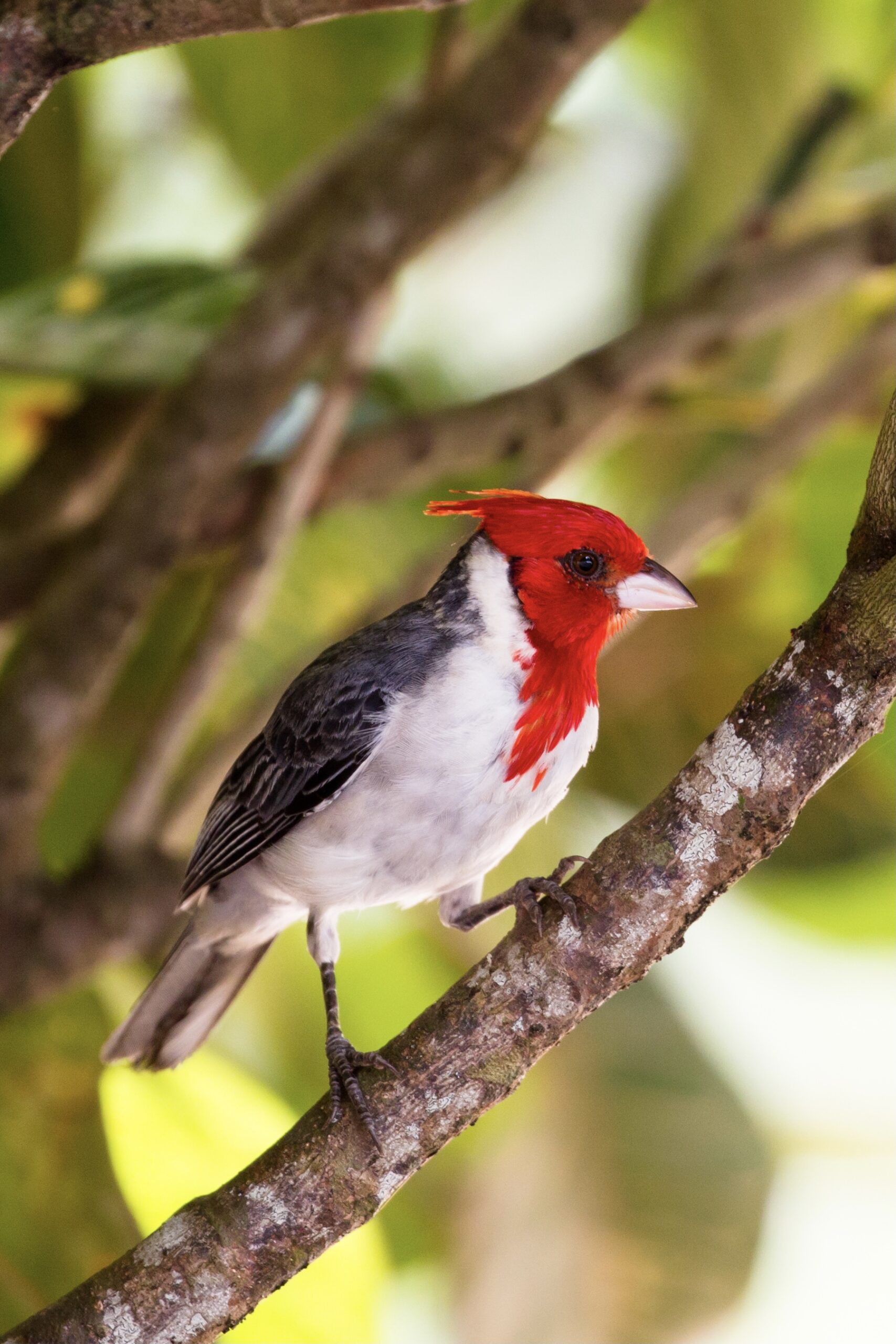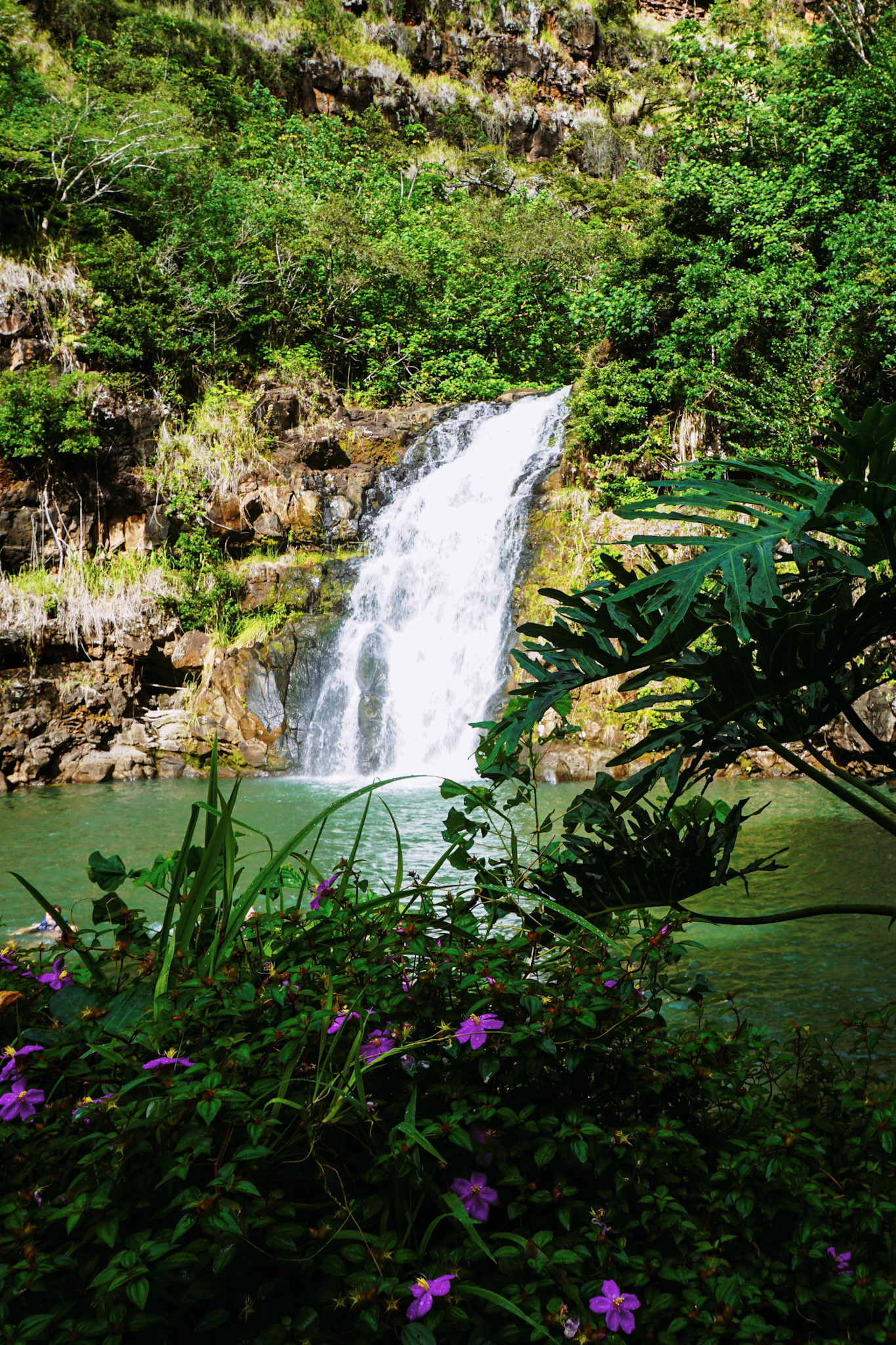 Reasons to go to Waimea Valley & Falls:
You're looking for a leisurely place to take a stroll through a beautiful garden

You're looking for a great family activity on the North Shore

You want the safest experience swimming in a waterfall

If you have limited time on the island and a waterfall is on your bucket list (this is one of the easiest and most accessible falls to reach!)

You're spending the day on the North Shore and are looking for something to do before hitting the beach (Waimea Valley opens at 9:00 AM)

If you are interested in seeing native Hawaiian plant species

If you want to learn more about Hawaiian history and culture

If you love bird watching! Visitors even receive a

Bird Identification Guide

upon entering the valley
Reasons to skip it:
If the main draw for you is the waterfall and you'd rather experience something more adventurous (Life vests are required to swim at Waimea Falls, which can make it feel a bit more like an "amusement park" than an authentic "wild" experience)

If you don't want to pay the $20 per person admission fee
Fun Fact: Waimea Valley has appeared in many movies!
Waimea Valley is a popular filming location. You may have even seen some of the movies filmed here, such as:
George of the Jungle 

Jumanji: Welcome to the Jungle

The Hunger Games Catching Fire

You, Me and Dupree

Joe Versus the Volcano

Hawaii Five-O

LOST
They have a lineup of movie posters on the side of the gift shop showing off the numerous productions that have used the valley for filming!
Location & Hours:
Waimea Valley Road, Haleiwa, Hawaii 96712
Tuesday – Saturday: 9:00 AM – 4:00 PM 
Swimming at Waimea Falls is open from 9:00 AM – 3:30 PM
Due to reduced hours of operation related to Covid-19, Waimea Falls and Botanical Garden is closed on Mondays. They are also closed on Thanksgiving (November 25) and Christmas Day (December 25).
More to do and see nearby: